The Italians are coming, and they're ready to show Dallas what fashion and design is all about – Texas style.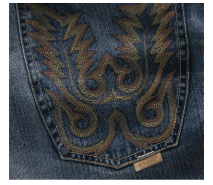 Thanks to a collaborative effort between the City of Dallas and the Italian American Chamber of Commerce*, Dallas' first ever Italian Fashion Week will showcase many talented Italian designers including:
Lucia Odescalchi – Rome jewelry designer whose day and evening pieces combine materials including fossils, chin mail and mother of pearl
Pump (Antonio D'Amico & Massimo Lotti)  – a new collection of couture jeans, made entirely in Italy, in a chic, western style, but with a decidedly urban look, for men and women
Stella Jean – Award-winning, trend-setting Italian-Haitian designer whose deigns have been featured in the New York Times
C.M.J. – an Italian leather garment brand that produces jackets worn by some of Hollywood's hottest stars
Ilaria Venturini Fendi – her Carmina Campus accessory www.youtubemp3now.com/sk brand which collaborates with the Ethical Fashion Programme of the International Trade Centre (ITC), a joint United Nations/World Trade Organization agency that addresses the problem of poverty through trade-driven projects and employs workers in the African nations of Cameroon and Kenya.
Italian Fashion Week is a big feather in our (cowboy) hat – shaping Dallas as less about big hair and more about our sophisticated stylings and attractive business climate. A highlight of Italian Fashion Week will be the celebration around the grand opening of the Italian Fashion Expo in Dallas Market Center during which more than 100 Italian apparel, footwear, accessory, and jewelry designers and brands from all over Italy will showcase their collections to buyers from the US and South America.
Fashionistas, business, media and our local fashion bloggers will be delighted to be able to rub elbows and hemlines with the designers themselves when Italian Fashion Week officially kicks off on Monday, October 22 with a press conference and luncheon at the Nasher Sculpture Center. The week-long invitation-only event run through Friday, concluding with an award presentation and cocktail reception featuring Mayor Rawlings and Ilaria Venturini Fendi.
If you are an exclusive fashion blogger in Dallas and interested in attending the invitation-only events, contact us with your blog name and stats.
*Congratulations to all the companies supporting Dallas' Italian Fashion Week:

And sponsored by: