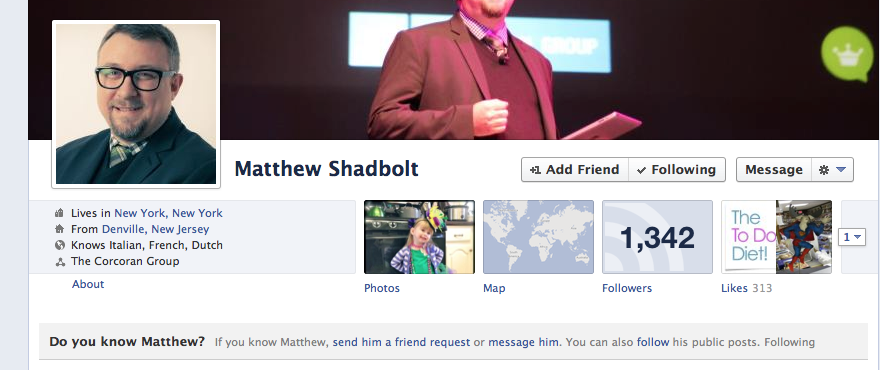 I was on a webinar yesterday where Matthew Shadbolt was the guest speaker. If you don't know him, he's one of the geniuses behind The Corcoran Group's highly successful social media strategy. And if I still haven't connected the dots for you… The Corcoran Group — for those not in the real estate or social media worlds – is reveared as the leader of how the evolved real estate brokerage creates engagement and generates leads. Okay, so think Barbara Corcoran from Shark Tank. If she's on Shark Tank, you know they have social swagger.
Matthew Shadbolt's presentation was solid, I'm always interested in what tools other groups are using and relieved that I was engaged with many of them.  He highlighted one of my favorite apps, IFTTT, and provided a screen shot of how The Corcoran Group utilizes it. I use IFTTT quite a bit, but there was a detail on there I was unfamiliar with so I did what any resourceful content ninja (what I now call myself) does. I used Facebook's new graph search to hunt him down to send him a message.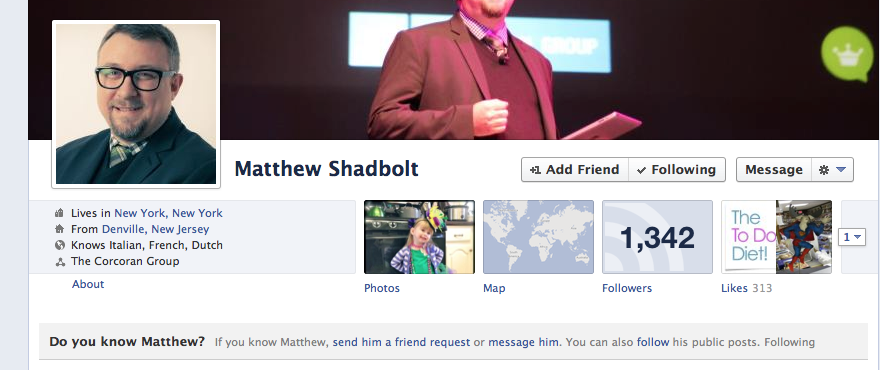 I opted to "follow" Matthew Shadbolt as we have the option on Facebook to do… Mashable aptly describes this feature as the "stalker button." I'm sure Matthew is keen to know that I am now cyber stalking him on Facebook. And furthermore, I chose to send Matthew Shadbolt a message regarding my query.
And it triggered this screen. Pick one: "Send this message to his Inbox for $1.00." Or "Just send this message to his 'Other' folder." (more…)