During some online reconnaissance I caught a tweet that about sent me over the edge. It was promoting an app called Bundle Post.
Nothing against BundlePost, Really. It was just the straw that broke the camel's back.
BundlePost is an app that pulls from tools like Google Alerts and Hootsuite to find, collect and post content in your numerous social media platforms. On the surface, not much different than Buffer (although I suspect a bit more evolved on the gathering end of things), and it takes a page from the old fashioned method of scheduling posts through Hootsuite.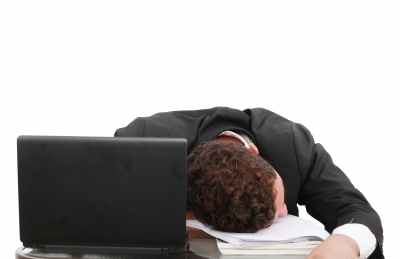 That's nice and all. I get that you, as a content curator, may find this tool to be exciting. You feel obliged to provide valuable resources and share knowledge online. You likely feel that if your followers have allowed you through their filter, you owe it to them to share a steady stream of content that positions you as a well-educated counterpart. People will follow you and maybe even engage with you for your contributions to their interests. Many see that goal accomplished through the use of these tools.
Before you start pointing fingers, I will admit that I do use some of these apps too. I am not morally against sharing great ideas and business applications. I actually make a point of doing so daily. But I do believe the temptation to over use these automation tools is dangerous. It's the lazy man's approach to content.
I'll even go one step further and call it spam.
I heard you gasp, although it's true. I don't want my feeds to be flooded with massive amounts of links to stories that people loaded up in Buffer and spit out at me. They may be relevant, but it's like drinking from a fire hose. Unfollow.
I can't consume all that data. If you've honestly read all 50 of those articles you just uploaded to Hootsuite to schedule out over the next 24 hours, I commend you because most don't bother. Consider another approach. Instead of choking your followers with voluminous amounts of links, take the same amount of time to weave a thoughtful analysis of where the industry is going based on what you've found, or put together a summary that highlights the bigger picture of your collection of keyword-specific articles. Now that's valuable content that I'd really like to see.
Gary Vaynerchuk, digital marketing legend, recently gave an interview to Forbes magazine, sharing his thoughts on the future of online content leaders. (Read his fascinating interview in Forbes here.) Vaynerchuk has gone so far as to dedicate someone to shadow him all day, capturing his thoughts and views on social media, and all things web and wine. I would wager a bet that Vaynerchuk would agree that shuffling around other people's content in a very Pinterest-esque way, isn't the best use of your time. It's called taking shortcuts.
And we all know what happens when you try and trick the system, specifically the search engine systems that rule the interwebs. The omnipresent Google Gods will see what you're doing and go and change the algorithm and just like that your jig is up. All of a sudden you're a nobody again. If you think I'm daft, then you haven't taken a look at the impact of Google Authorship on search yet.
Vaynerchuk's vision is likely only the tip of the iceberg. From where I sit though, anyone can have a presence online by excessively sharing resources, but those who are creating the content will soon pull away from the pack of wannabe's. People will clean their follow lists to consist largely of original content creators that inspire and educate them.
In summary: Automation tools should be an enhancement, not a crutch. Use these tools sparingly, but use your brain wholeheartedly.