CONTENT MANAGEMENT

Does your company's website generate significant traffic and leads?
Is the content you are posting compelling and valuable to your target market?
Do your site views increase each month?
There is more to content management for SEO than simply posting every week or ten days. The content must meet the expectations of the visitor and be seen by Google to have sufficient experience, expertise, authority and trustworthiness to merit high placement in the search engine result pages.
For many companies, creating and posting regular blog content often takes the back seat to other critical tasks business owners and marketing teams manage. Unfortunately, this hurts your chances of getting the traffic you need to grow and see excellent ROI.
TPG Business Services helps companies of all sizes manage their content needs so that regular, high-performing content gets published each month on a schedule. Our systemic content management program combined with our SEO expertise can dramatically improve your website's performance on SERPs. Not to mention, it is a cost-effective way to focus your energy on other tasks, while benefiting from a world-class content and SEO team.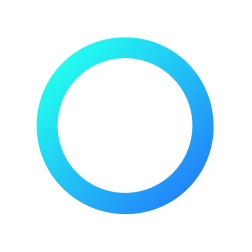 BENEFITS OF CONTENT MANAGEMENT SERVICES
Our content management services can be extremely beneficial to companies of all sizes, whether or not you have your own marketing team on staff.
Websites That Publish Regular Content Perform Better
Websites that publish content regularly perform better than websites with infrequent posts. The recency of posts shows search engines that the information is more valuable than posts that are old or from websites that post less frequently.


Generate More Quality Leads
The more content and keywords on your site, the more likely you are to benefit from higher-quality leads. There will simply be more opportunities for customers looking for a company just like yours to show up when you have ample long tail keywords and related keywords in the content on your site.
It goes without saying that more leads equal more revenue. Ideally, your company would see large volumes of traffic that finds your site organically online and a large number of those visitors become quality leads that convert. None of this can happen if there isn't regular content posted to your site.



How Our Content Management Services Work
TPG Business Services makes it easy for your business to have a robust content management plan in place that's impactful and results-driven. When you work with us, we'll use our proven methodology to ensure a successful long-term partnership.
1. Discovery Call
We start every engagement with a discovery call to learn more about your business, its target market, current content strategies, and get to know you better. This enables us to develop the most comprehensive and personalized content management plan for your company's website.
2. Content Strategy
Next, we'll create a custom content strategy based on SEO best practices, our internal experience working with other clients, and research. We'll use this strategy to guide our decisions on what types of content to post and how frequently.
3. Keyword Research
Keyword research is the basis of any successful SEO campaign. It helps to match your content with what users search for. Without the right keywords in place, no one will be able to find your content. Through using reputable keyword research tools, we are able to identify just the right keywords to use for each and every piece of content we post on your site.
4. Topic Creation
From our keyword and competitor research, we create a list of topics. Depending on how much you want to be involved in the process, we can provide you with the list of topics before we write the blogs or simply write the blogs and schedule them for you.
5. Blog Writing
Our team of expert content writers crafts engaging, active, and evergreen content suited for your specific target audience. All of our content is original and informative. We work hard to make sure that the blogs we create match your brand's voice, tone, and style.
6. SEO Optimization
Once the content is written, we ensure that it meets SEO best practices and our own internal guidelines. This includes keyword density, meta data, and more.
7. Proofreading
The content on your blog reflects your company. It's critical that there aren't any typos or formatting errors. We proofread each blog we write before posting it to ensure that it's error-free and represents your brand well.
8. Social Media
Social media can be an important way to drive traffic to your blog. We'll help to spread newly published blog posts on your company's social media accounts.
9. SEO Reporting
We'll monitor the performance of your blog, including traffic, bounce rates, and SERP movement, to measure the success of our content. This way, we can discontinue less successful strategies and maximize successful ones.